HOME
Find a
Greenhouse
Maine Greenhouse
and Nursery Day
Photo Gallery
Growing
Tips
Gardener & Grower
Resources
Got a Greenhouse?
CONTACT US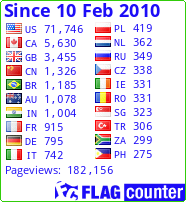 ---
MMGGA's
tips for
TRANSPLANTING
---
If you buy your seedlings right out of the greenhouse, you should give them a few days to "harden off". Place them in a sunny, outdoor location (unless they are shade plants like begonias, impatiens, coleus, etc.) and keep them watered but not soggy. A protected spot is best, if the days are windy. After 2 - 3 days the seedlings will be noticeably tougher and not as tender. Then they are ready to go in the ground.


If your seedlings are growing in a "common pack," where all the roots grow together, use a long sharp knife to cut the root mass into cubes.


Generally, it is best not to bury seedlings much deeper than they were growing in the pack, (exception: tall, leggy tomatoes can be buried diagonally up to the first leaf.)


Prepare the soil well. Mix manure or peat moss into the soil before transplanting. Lime the soil at 1 cup/square yard.


Water in your seedlings very thoroughly at transplanting time. Use a "starter solution" of soluable fertilizer (Rapid Grow or the like) at 1 tablespoon per gallon of water. If the soil or the air is cold, use lukewarm water.


Keep the seedlings watered, but not soggy, for the first week while their roots are getting established, then check 1 - 2 times a week for additional watering.


Feed your bedding plants every 10-14 days as above, for top performance.


Thank you for supporting Maine horticulture. Call or drop by your Mid-Maine Greenhouse Growers Association Member if you have any further questions.
---